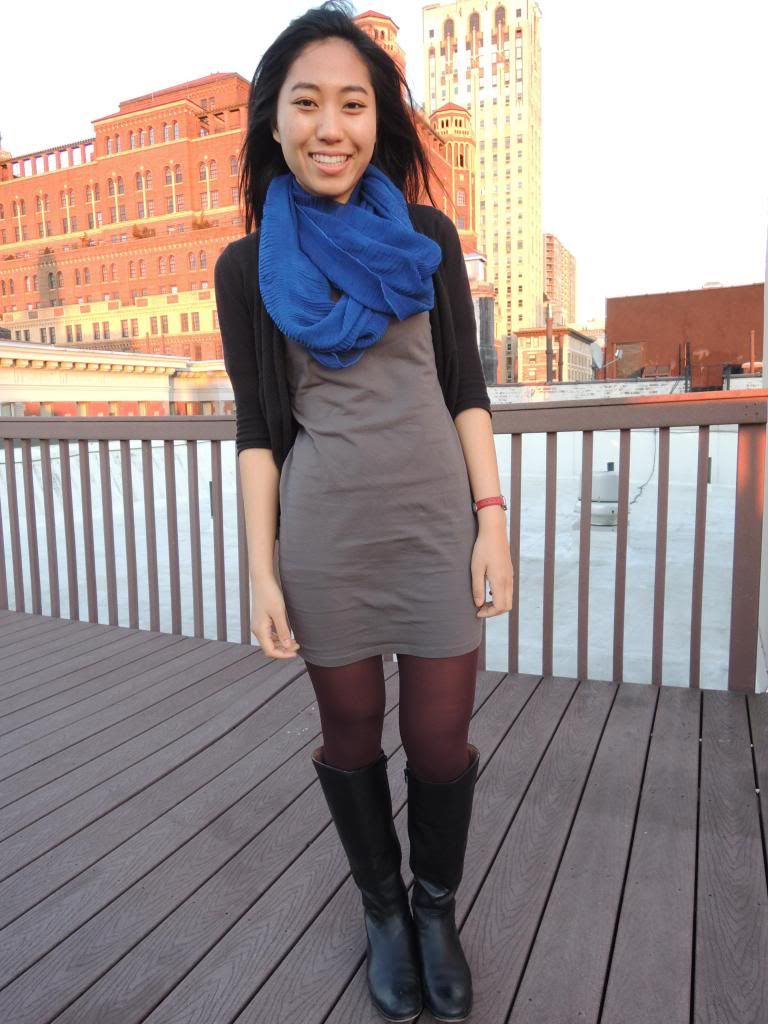 Dress: F21 [$4]
Cardigan: Urban Outfitters [$10]
Scarf: UO [a gift]
Tights: tights sample sale [$1]
Boots: Costco [a gift]
One: It is cold and windy.
Two: I am not very good at taking myself seriously.
Three: Watching Lord of the Rings sounds excellent right now.
That is all! I guess I could talk about my clothes and life and stuff...but...it's time to eat the last of the crockpot lasagna instead! Oh beautiful delicious cheesy tomato-y goodness. And watch NCIS because I have no self control.
These photos were taken by Mary Pham. Yes.