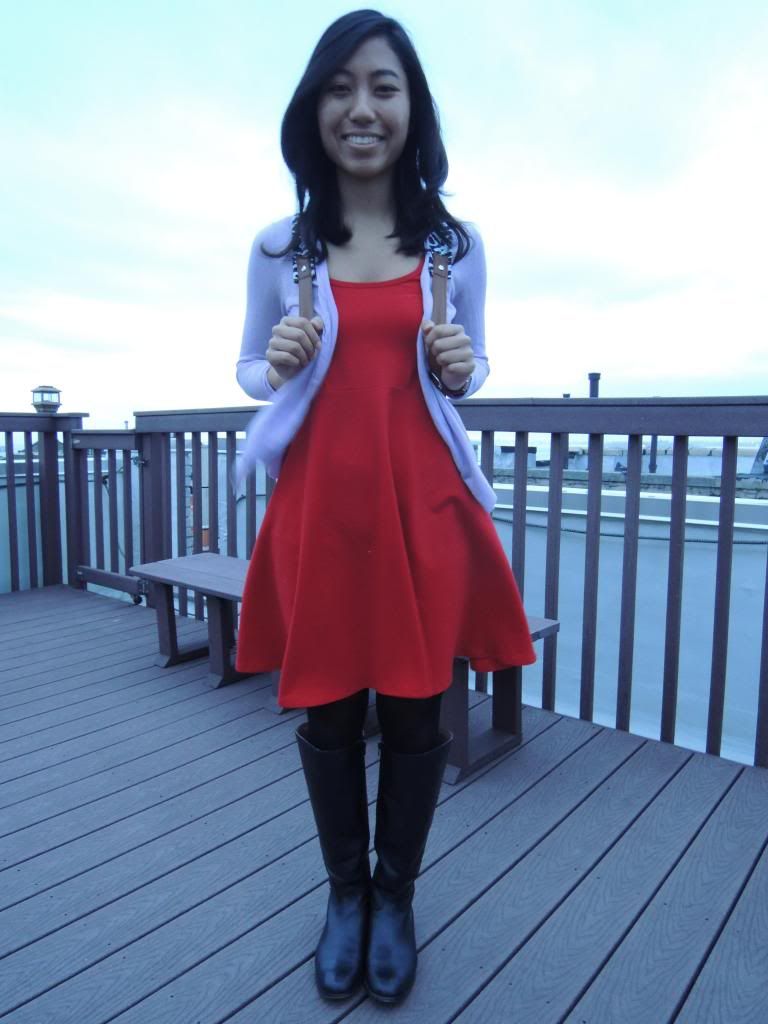 Dress: Old Navy [$3.50]
Cardigan: Old Navy [$5]
Boots: Costco [a gift]
Backpack: Urban Outfitters [a gift[
----------------------
Total Cost: $8.50
Sorry for the darkness and blurriness of the photos. I realize now that it was pretty dark and I could have been normal and used flash, but honestly, I hate flash. And I was exhausted from work too, so that's the best for today!
The dress was a steal from Old Navy. I brought it to the register because it was tag-less, and when the kind woman told me the price, I definitely treated myself to a self-five. It reminds me of a tomato, which then reminds me of salsa, which makes me happy. And also of tomatoes in chili, which I have been consuming on an above-average level, but which also makes me happy. And now I shall help Andrea make enchiladas because: food fosters community and community is good. Therefore, enchiladas are good! That's the extent of my subpar Socratic logic, which I didn't do so well in, if you couldn't tell. Have a lovely night!
P.S. If anyone knows a good image hosting site that's free, please lemme know!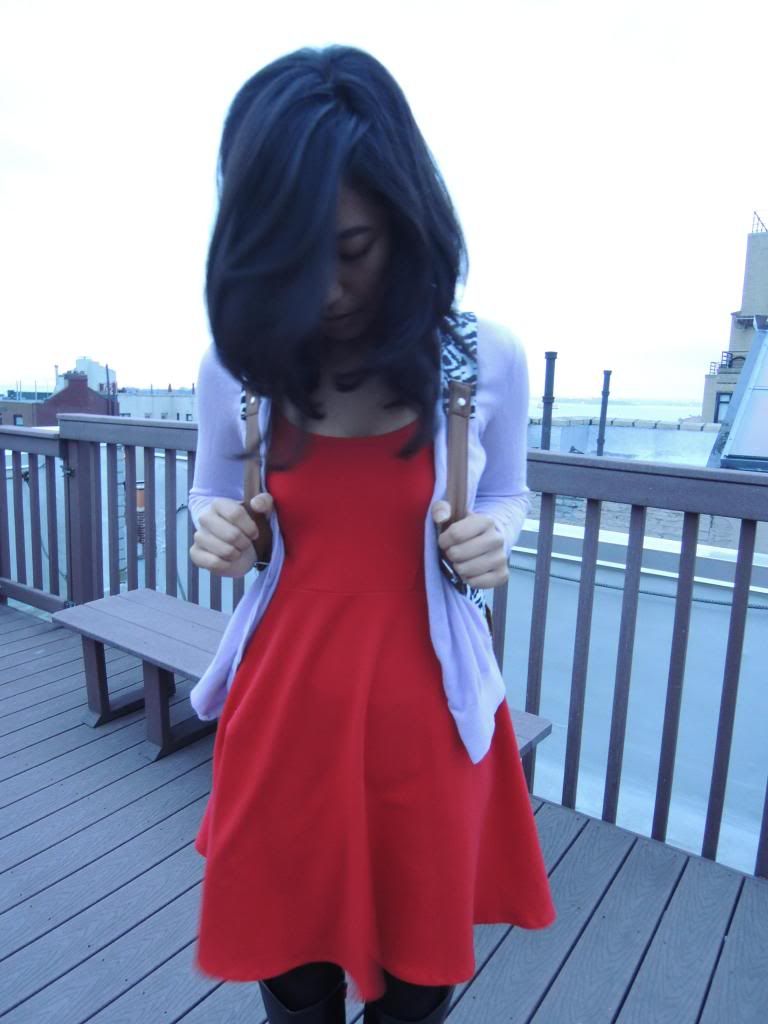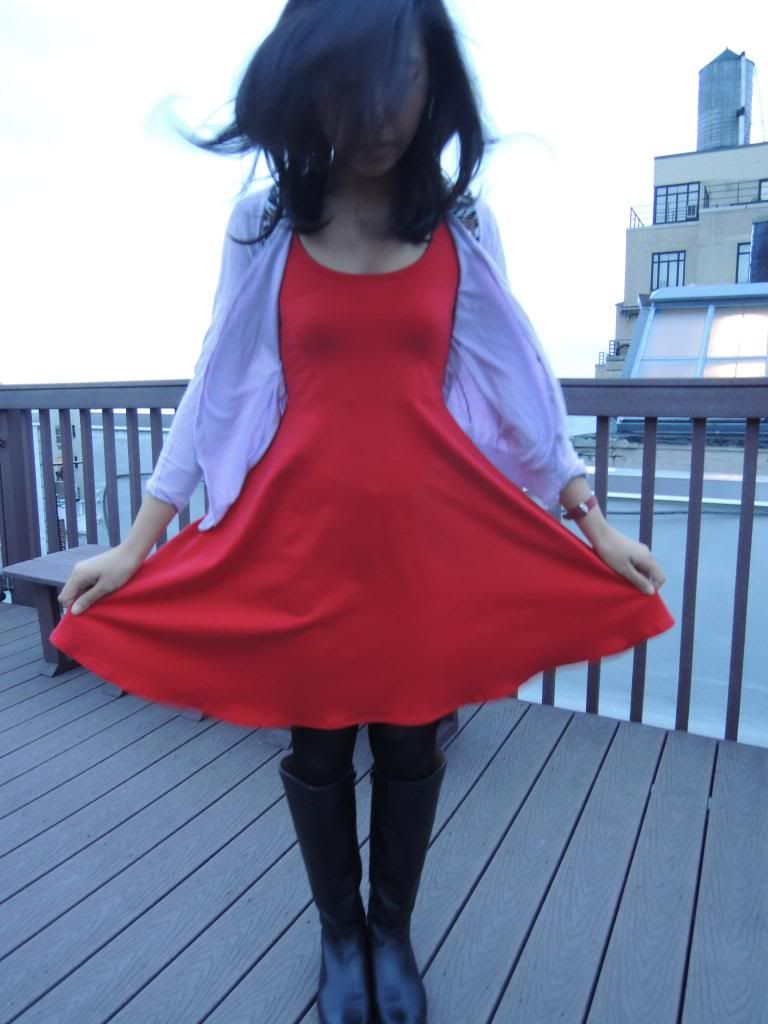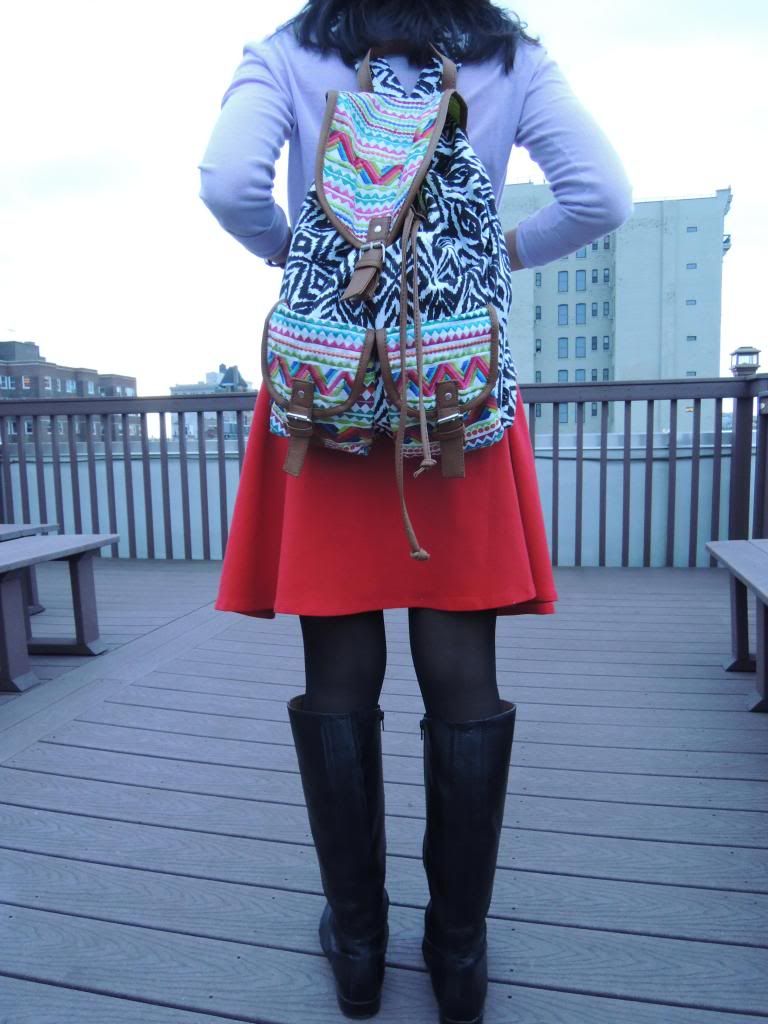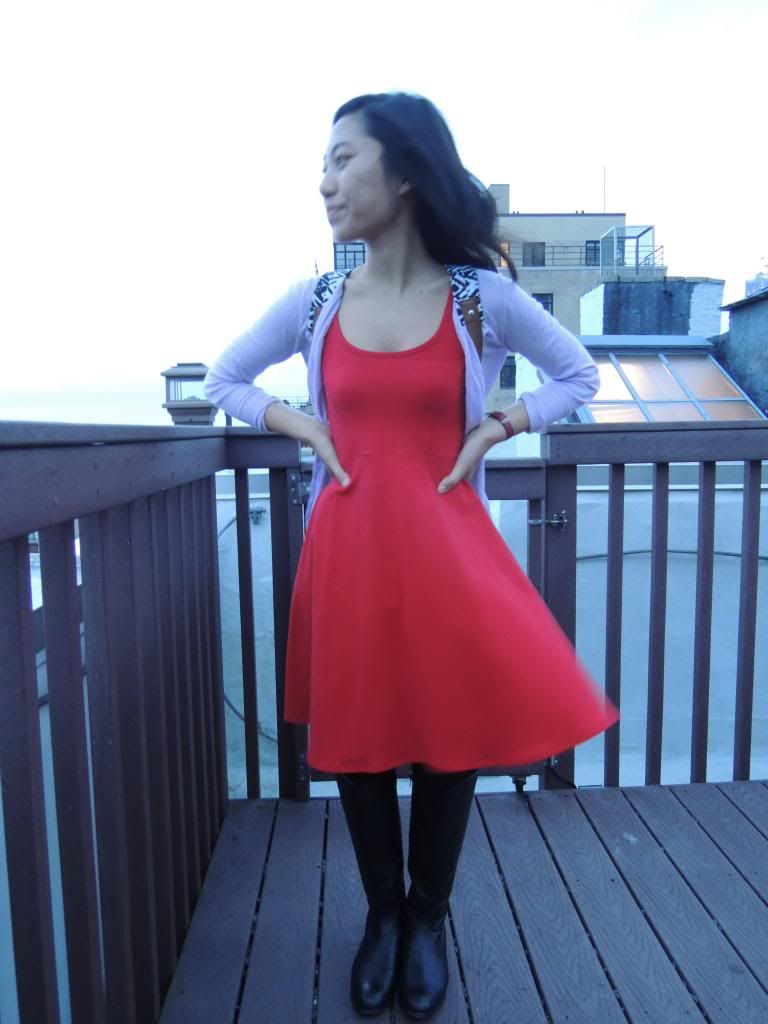 Photos by ze sister, Mary Pham