The other week, I gave you guys some
tips on thrift store shopping
[link!]. As a slight motivation, here are some of my favorite thrift shop purchases. I hope this gives you a little bit of inspiration!
Dress worn as skirt: Forever 21 via Salvation Army [$5]
Polka Dot Plus-Size Blouse: Goodwill in Arizona[$6]
This is probably one of my most worn articles of clothing ever. I'm pretty sure I wore this blouse three days in a row during one week of school. Knotted up, belted as a dress, and then as a tunic with a sweater on top. Maybe it's weird that a plus-size shirt has been such a staple in my wardrobe, but it's been the perfect addition of pattern to all my gloomy outfit days!
Bag: Goodwill in Queens, NY [approximately $1.67]
I may have accidentally taken this bag from someone else's shopping cart in the store because I thought it was abandoned. Oops. But it's been the perfect smallish bag with lots of zippers and pockets to incentivize organization.
Boots: Merona via Salvation Army [$4]
It is highly possible that I have worn these boots more than 300 times. Which makes the return on investment fantastically high. Probably my favorite thrift store find ever.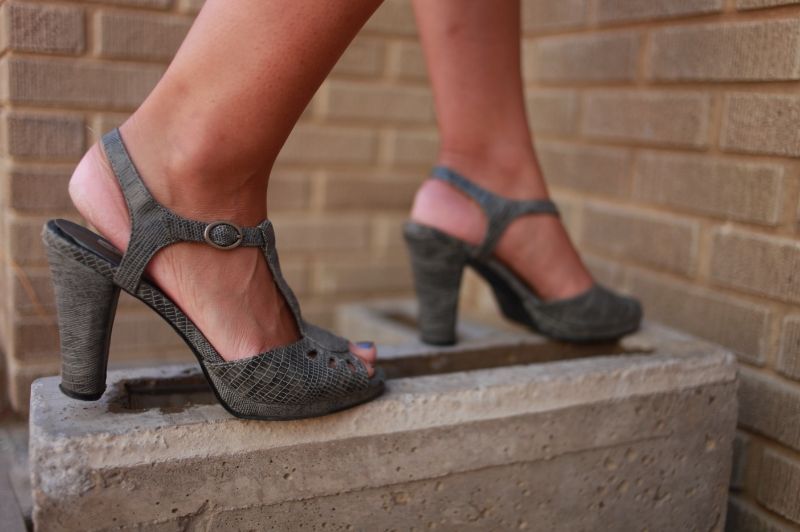 Heels: Old Navy via Savers in Arizona [$6]
You gotta love some snakeskin print t-straps! The chunky heel is also perfect for my lack of balance and general coordination.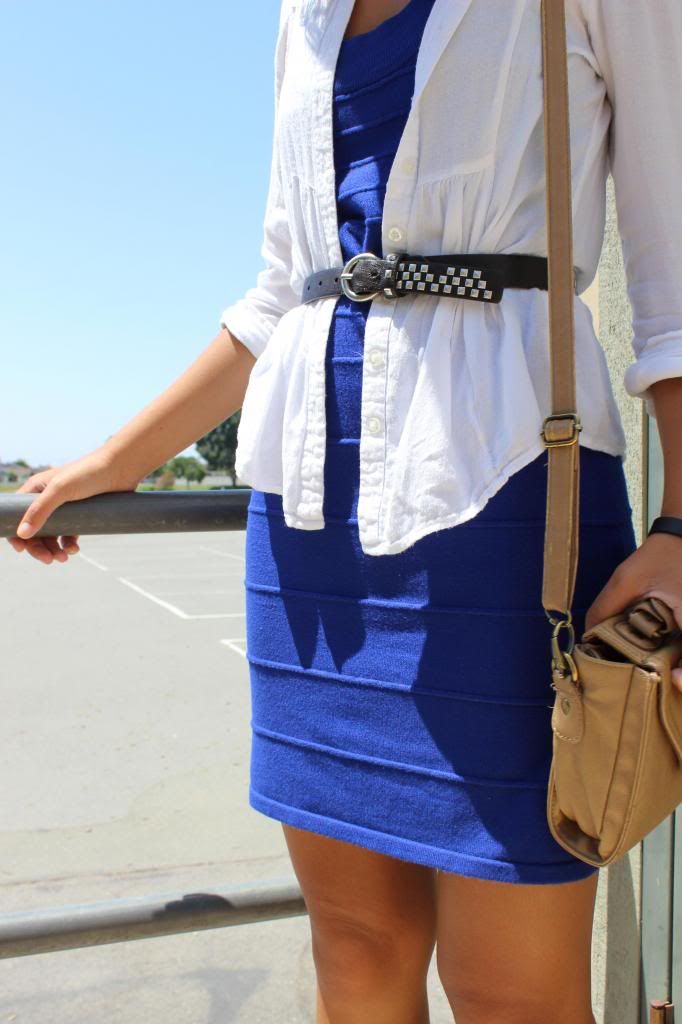 Belt: thrift store in Arizona [25 cents]
This is the crowning jewel of my thrift store purchases. Actually no, I got a J.Crew down coat for $1 one time and that was awesome. But I wear this belt at least twice a week and it's been my constant companion for the last three years.