Part Two of DUMBO (Down Under Manhattan Brooklyn Overpass) and The Brooklyn Bridge Park will now commence with a short series of photographs (once again by my mom) and even shorter commentary (from yours truly):
Spring in New York makes up for nasty summers and frozen winters.
The Manhattan Bridge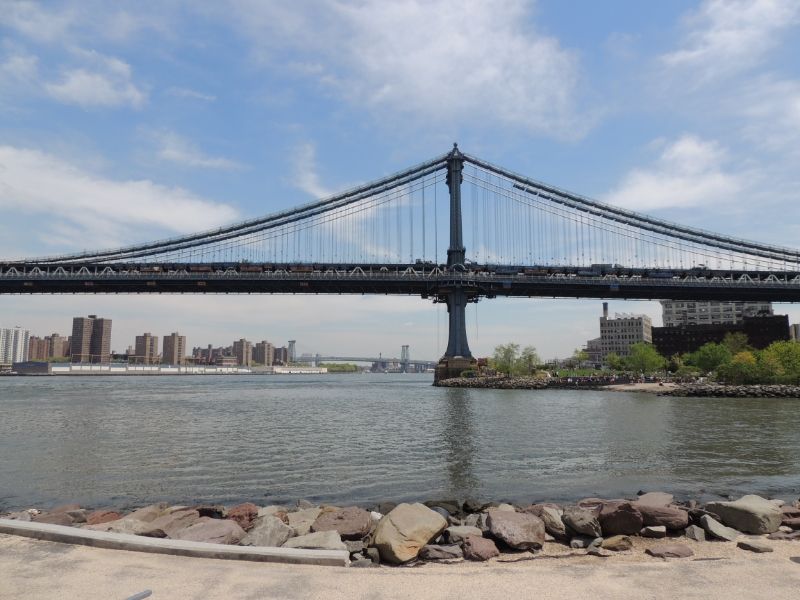 The Manhattan Bridge again, with the Williamsburg Bridge in the back. I once was walking beside the bridge when I stumbled into a wedding ceremony happening on the small beach in the back left. It was nice until the train came a'roarin overhead every four minutes and drowned out every trace of audio. Still, congrats to the happy couple!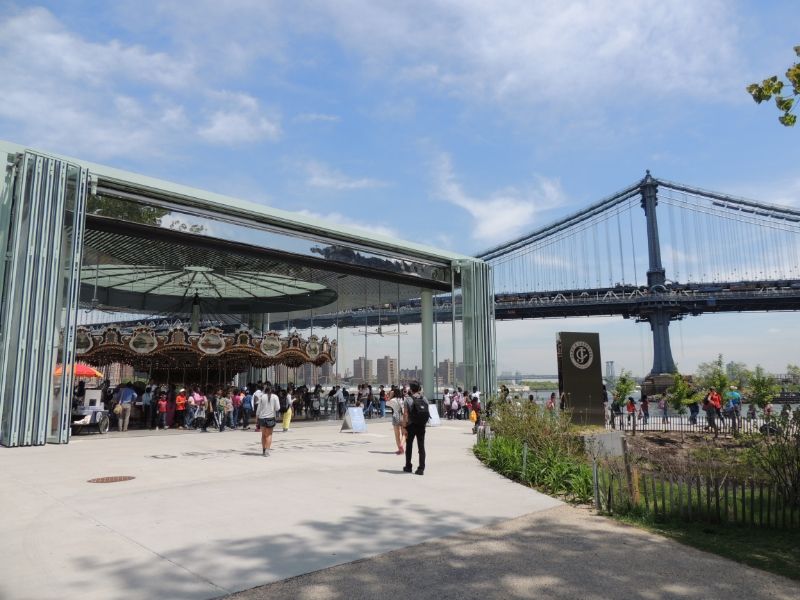 It's only $2/ride for Jane's Carousel! Crafted in 1922 by the Philadelphia Toboggan Company.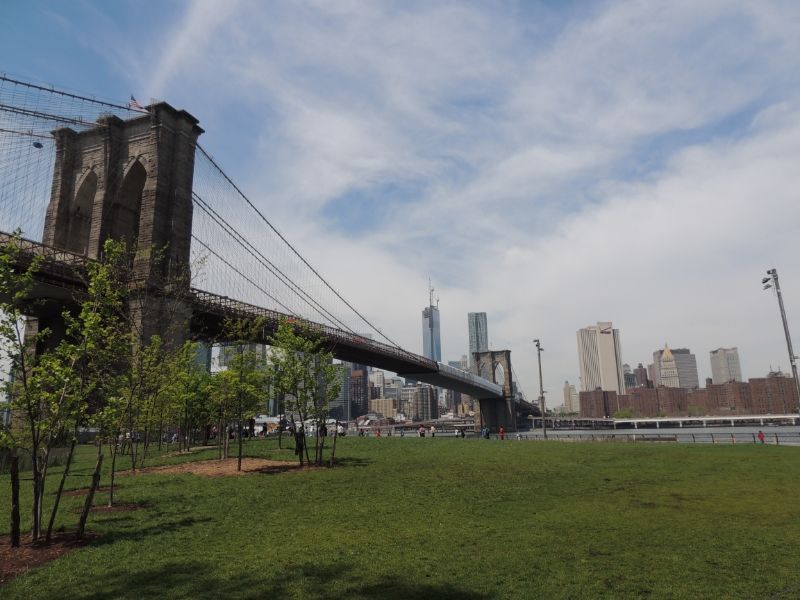 The Brooklyn Bridge with Downtown Manhattan in the distance. The tall tower with the crane is Tower One, officially the tallest building in New York. If this view looks familiar, it's because they shoot a bazillion movies in this area.