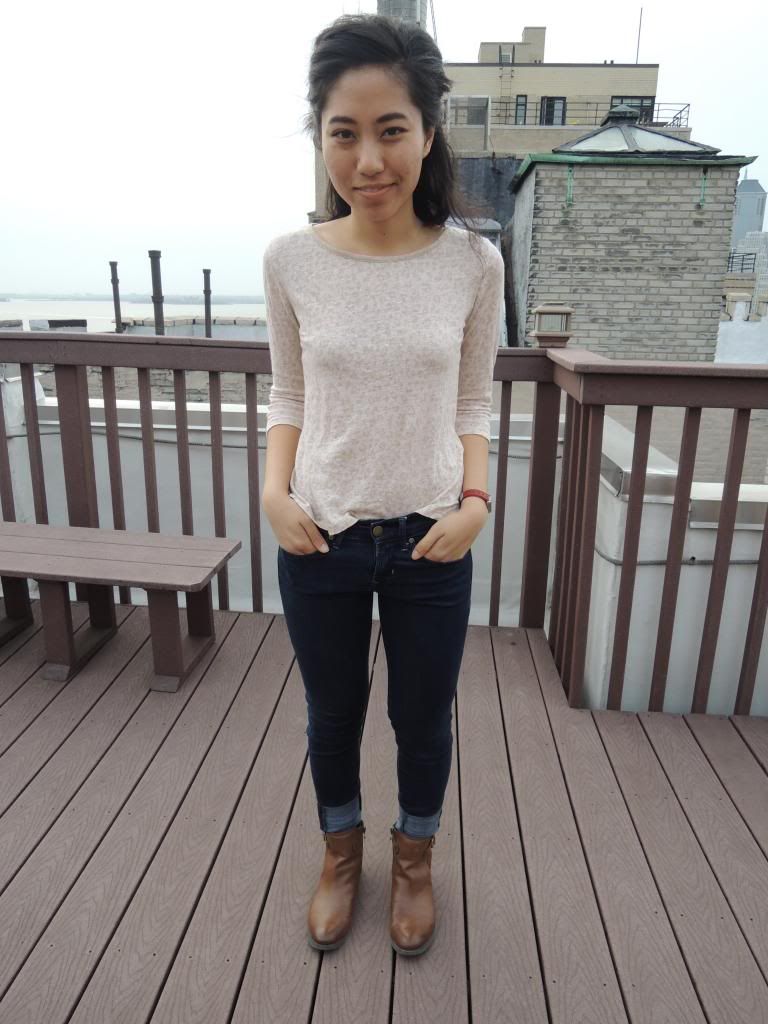 Shirt: H&M [from clothing exchange]
Jeans: BDG Urban Outfitters [from clothing exchange]
Boots: Piperlime [$40]
Whoohoo, clothing exchange duds! Excuse my hair. It looks like a disheveled scrunchie exploded on the back of my head.
The back of yo head is ridiculous.
Yes. Indeed it is. The disconnect between my layers is starting to drive me a bit crazy, so I think I'll probably chop my hair all off again in the summer once I'm home. The boy won't be too happy, but he'll get over it soon enough! I bought a Prabal Gurung t-shirt dress at Target this weekend that I've been eyeballing for weeks. It was on sale too, hooray! Still kinda expensive for me (Mary rolled her eyes when I was going through the pro/cons of shelling out $10.48 for it), but I shall wear it a lot in the summer and dazzle/burn peoples' retinas with the fantastical kaleidoscope-on-steroids print! Oh how I love prints. And colors. And sales. Definitely sales.